We have created a fundraising tool kit for group leaders and sellers to utilize, so they have everything they need to run a successful fundraiser! Below you'll find everything from sample letters, product photos, and more information about our fundraising programs. Happy fundraising!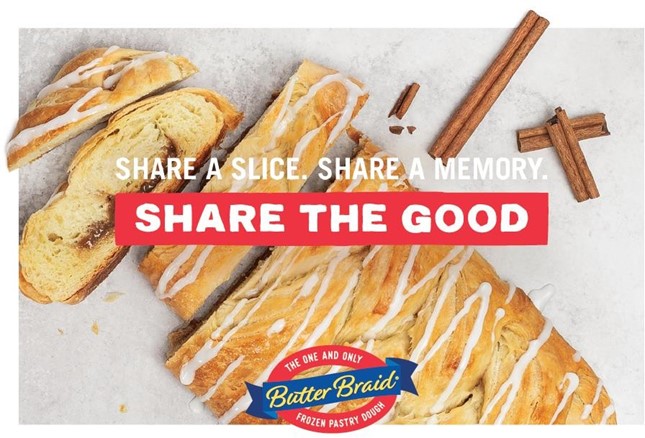 Fundraising Documents
Are you getting ready to host a fundraiser? Whether it is your first time running with us or your fifth, we think these documents will help you get your fundraiser off on the right track.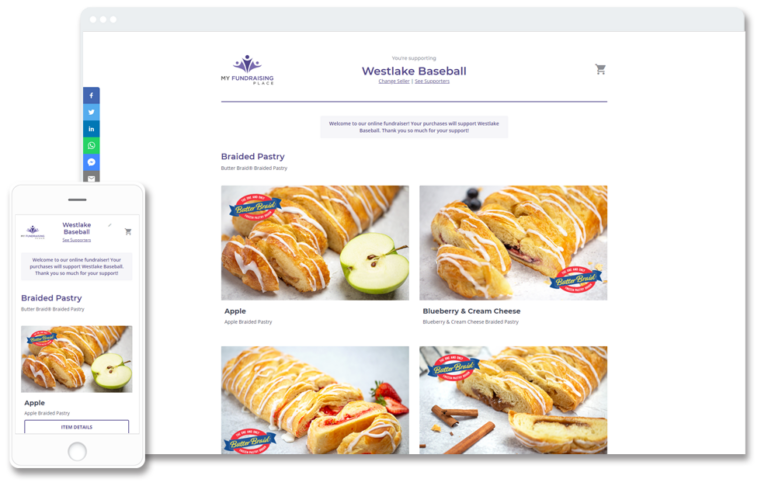 Social Media Images
Want to share your fundraiser on social media or post about it on your group's website? Here are some images you can use that showcase our delicious pastries.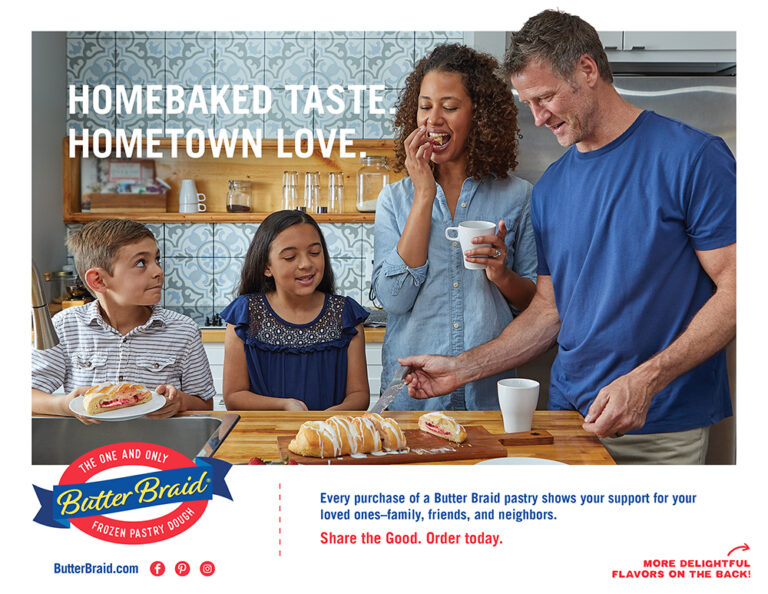 Butter Braid® Pastry Information
Learn more about Butter Braid Pastries and our fundraising program. Butter Braid Pastries are only available through fundraisers. Through our pastries, we celebrate togetherness and show the dedication we have for our loved ones.
Here's what our customers are saying…
Selling Butter Braid pastries is one of my favorite fundraisers! My dance team enjoys selling them because our customers are not able to get them anywhere else. They are a community favorite because they are so delicious! It's easy to make a profit with this fundraiser. I really appreciate how organized, simple, and quick it is to receive the product. This is definitely a fundraiser I recommend to any group or organization who would like to raise money. You cannot get them at your local grocery store, and that's real plus for us! Once someone try's it, they are going to be asking for more!
Midori D. - Bennettsville, SC
The Butter Braid pastries are delicious. We tried this as a fundraiser for the first time three years ago and the response from the community grows each year. The pastries are easy to sell. Duane Skene is an excellent consultant. He gives a demonstration to our students and explains everything so that the students understand what needs to be done and when. Order turnaround is short and on time. I definitely plan to continue using Butter Braids as a fundraiser.
The chorus at Crestwood has sold Butter Braid pastries for two years now, and everyone who has tasted them has had great things to say about them!  In fact, after the first year of selling there were requests made by those customers that we sell again.  I believe they will be annual favorite of our customers! This is an easy fund raiser; the delivery is quick and the product orders are always accurate.  Duane makes sure upon delivery that all products are delivered, and he even takes the time to put together all orders by name.  I highly recommend anyone fundraising to try this!
I have used Sweet Manna Fundraising two years now and I have been very pleased with all aspects of it. Duane makes the fundraising process easy on the director, the kids love to taste the product, and customers are always happy with the product they receive. I have customers asking when they can order more pastries. I highly recommend this fundraiser!